Bradford Perkins
2008-09-08
Obituary
Bradford Perkins, emeritus professor of history, died June 29 at the age of 83.
Perkins was born March 6, 1925 in Rochester, N.Y., the son of Dexter and Wilma Lord Perkins. Following combat service in the European theater during World War II he completed his Bachelor of Arts degree at Harvard in 1947. While there he met and married Nancy Tucker Perkins; they remained married until her death in 1993.
Perkins received his doctorate in history, also from Harvard, in 1952. Subsequently, he taught at the University of California, Los Angeles, before joining the Department of History at U-M in 1962. During his career at the University, he twice served as department chairman and served on many department, college and university committees. Perkins was the author of five books and numerous other publications. One of his books, "Castlereagh and Adams: England and the United States, 1812- 1823," earned a Bancroft Prize, the premier award in American history, in 1965.
During his career, Perkins received a number of honors in addition to the Bancroft Prize. He was awarded fellowships by the Social Science Research Council, the Guggenheim Foundation and the Charles Warren Center at Harvard. He delivered the Commonwealth Fund Lectures at University College, London, in 1965 and the Albert Shaw Lectures at Johns Hopkins in 1979. In recognition of his achievements, he was elected to membership in the Society of American Historians, the Massachusetts Historical Society and the American Antiquarian Society.
In 1986 he received a Distinguished Faculty Achievement Award from the University. The Society for Historians of American Foreign Relations elected him president in 1974 and awarded him the Norman and Laura Graebner Career Achievement Award in 1992. Perkins served on leading committees of the American Historical Association, the Society for Historians of American Foreign Relations and the Organization of American Historians. For 10 years ending in 1994 he was a member of the Department of State Advisory Committee on Historical Diplomatic Documentation. In this capacity he struggled with substantial but by no means complete success to improve scholarly access to the documentary record of recent American foreign policy.
Perkins is survived by his sons Dexter of Grand Forks, N.D., and Matthew of Seattle; daughter Martha Nash Perkins of Seattle; and grandsons George, Douglas and Tobias. His youngest son James Bradford Perkins died in 1988.
A memorial service is planned 3-5 p.m. Sept. 19 at the Clements Library. Charitable donations may be made in his name to the Superior Land Conservancy, where he and Nancy donated Springhill Preserve many years ago.
— Submitted by Martha Nash Perkins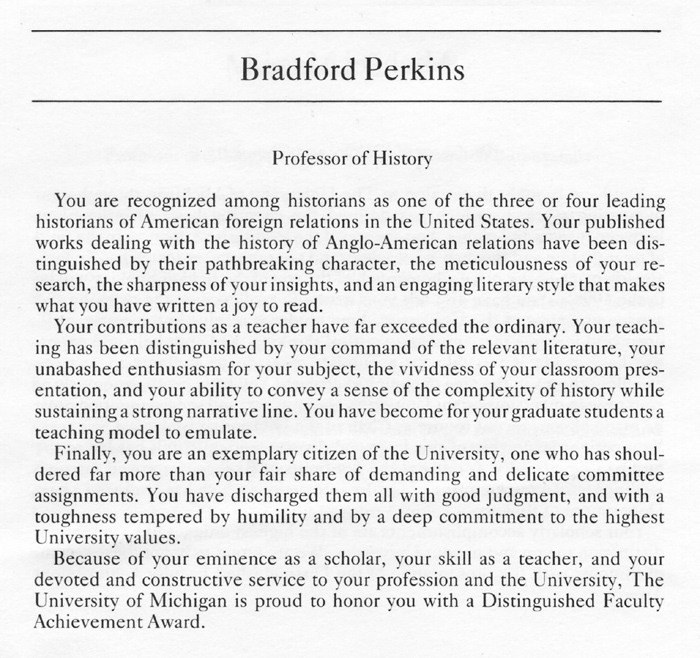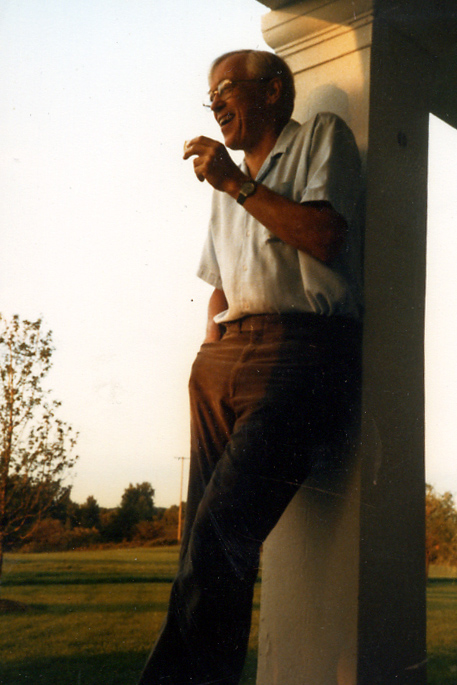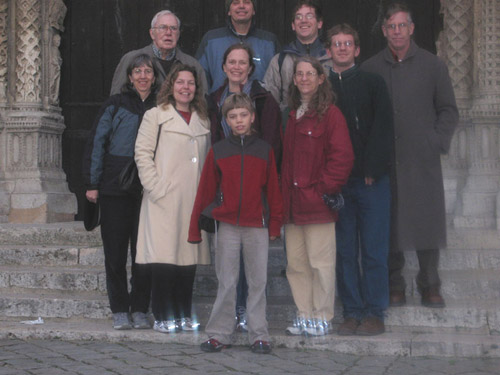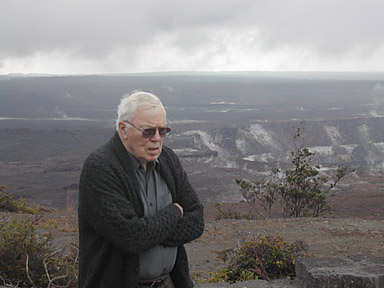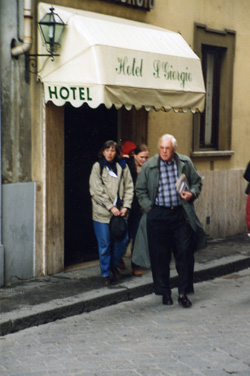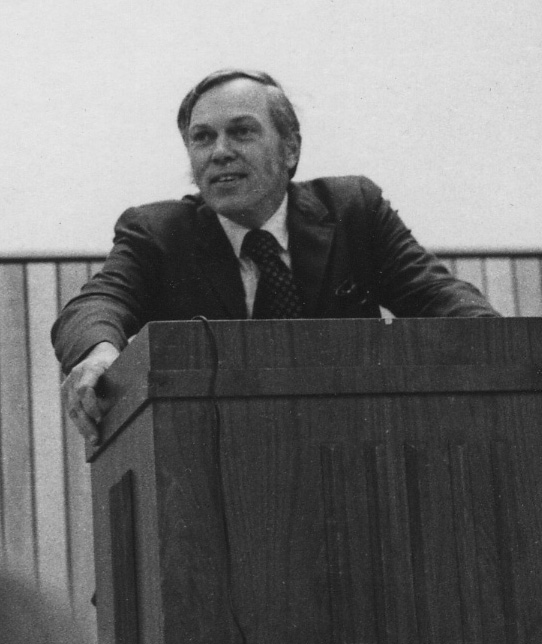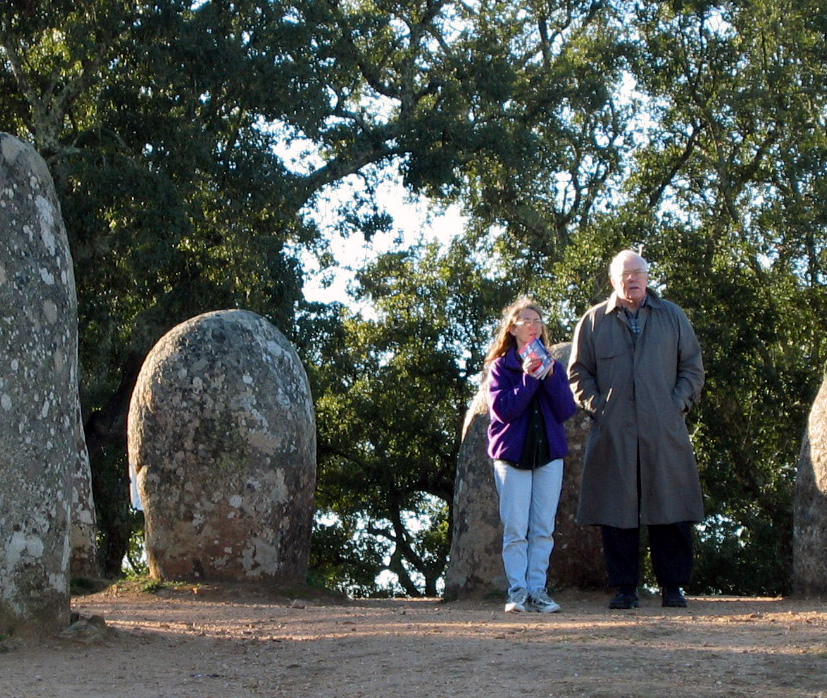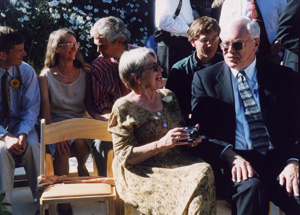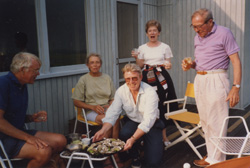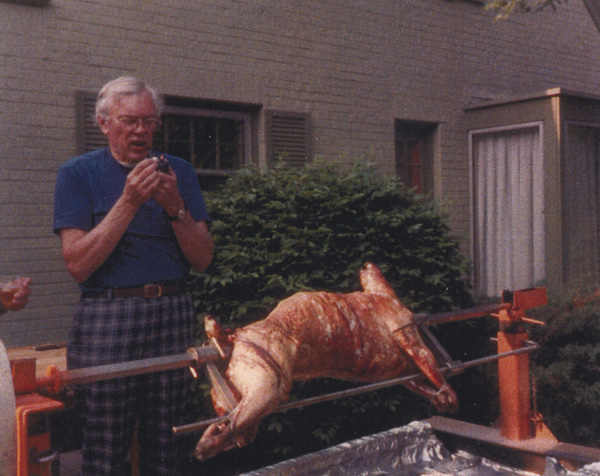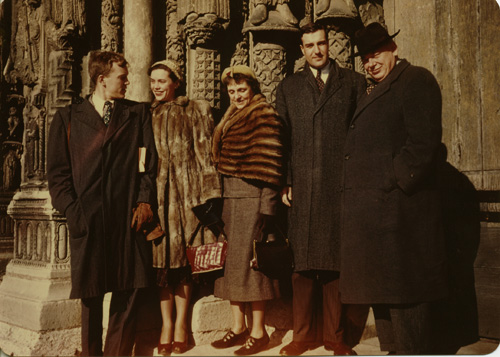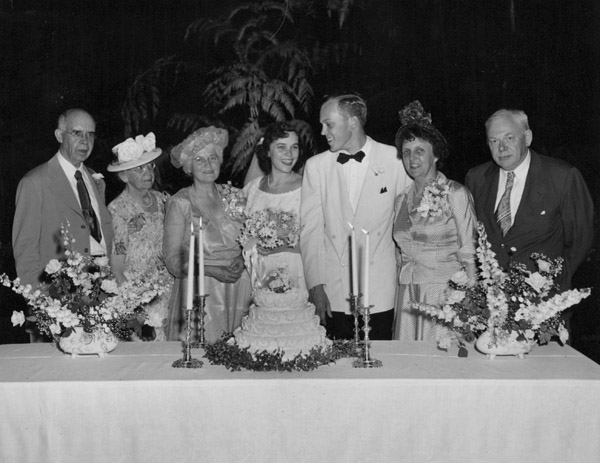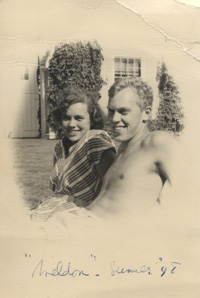 Oral History of Bradford Perkins
BY JASON R. GLASS
March 14, 1999
On March 14, 1999, I interviewed Bradford Perkins. Professor Sidney Fine had recommended that I give Mr. Perkins a call. This interview was conducted at his home, which is just outside of Ann Arbor. In 1925, Mr. Perkins was born in Rochester, N.Y.. He entered the war in 1942 and had fought in the European theater. At Harvard University, after the war, he met his wife, who unfortunately passed away about six years ago. Now, he has two living children. Currently, Mr. Perkins is a Professor Emeritus in the University of Michigan's history department, where he taught a number of general courses, specifically American Diplomatic History. Professor Perkins has written an article entitled, Impressions of Wartime, which was published in The Journal of American History. Currently, he is writing a book.
J.G. — Now that you have given me some general background about yourself, could you please tell me a little bit about the whole process and how you were drafted?
B.P. — Yeah, well I didn't get drafted. I went to Harvard in the summer school of 1942, to try to get in as much as I could before the army caught up. I don't remember how exactly it worked...
J.G. — Were you ready to fight? Did you know that you were going to have to do service for the U.S.?
B.P. — Well, I knew, but I could see it coming. 90% of my Harvard class was in the service. But anyway, there was some program, I can't even remember the name of it anymore. It allowed you to enlist, but you could delay it until the end of the term, calling it active service. They actually sort of cheated. They weren't supposed to have let you go until the end of the academic year, but they grabbed me in January of 1943, rather then letting me (he laughs) finish off the year till June, which was supposed to be done.
J.G. — So, when they, as you called it 'grabbed' you, at what point was it in the war?
B.P. — It was early 1943. I guess in retrospect the war..., we held the war in the Pacific. Nothing much was happening in there... We and our allies were in the European theater, Pacific and North Africa, but you know...
J.G. — Where were you first based?
B.P. — Well, we went to England of course (like everybody else). And then we went across the channel into Normandy...., but not during the invasion time. We went in about 2-3 weeks afterwards. So, we didn't have people shooting at us when we were getting off the boat...and then we just sat around for actually a couple of more weeks. (He digresses)
One of the things about combat....One of the things about military services is just how LITTLE, even if you're in the combat unit, what a small proportion of time you're under fire or really engaged.
J.G. — Do you think that historians really blow this aspect of wars out of proportion?
B.P. — Yes, I think that all the memoirs and stories (I've written an article on this) do. Now, every theater is different. The marines in the Pacific was different than what the European theater was like. I was just a plain, ordinary, army combat man. I am sure that the Mediterranean theater was different from the Northern theater. But even the marines were in intense combat for very short periods of time. Then they would have six months or even a year without doing anything. Where, it was never quite like that with us, once we landed. You would go days without having anything to do with combat!
J.G. — What did you do with all of this spare time?
B.P. — Even in Normandy, the front was not constantly alive with gunfire. There would be gunfire here and there elsewhere. There could be gunfire in your sector today, but it may not be again tomorrow... until such time as the breakout came, and then they of course pushed.
J.G. — How many actual battles would you say that you actually engaged in?
B.P. — There's no way of saying that! What do you mean by battles?
J.G. — How many times did you encounter your enemies? This leads to another question that I would like to pose. What enemies did you actually fight?
B.P. — France, Luxembourg and Germany, and Belgium.
J.G. — Did you have any interaction with the Japanese?
B.P. — Oh No!
J.G. — One of the things that amazes me about wars is the thin line between life and death. Did you find it weird how one day you were fighting with some of the men in your unit and the next day they may not be there?
B.P. — Sure! You have to remember one of the things that I already told you. Not every day are you running that kind of risk. In fact, the number of days that you are running that risk is RELATIVELY small. But, when it happens, it certainly is a traumatic experience. Back to my article, I discuss: Why does anybody do it (run the risk)? I think that everybody reacts differently. All I can say is how I reacted. I forget the word that psychologists use for the feeling that I had during combat. You disattach yourself from it?
J.G. — You become desensitized?
B.P. — Yeah, sort of. You just don't know what's going on! I mean you know what's going on, but it's like, as if, you were looking through a lens of some kind. I don't know how to put it, but it's not real. There were people who weren't lucky enough to have that protective coloring - they were likely to break down, but I think an awful lot of people (I know I did) just weren't really doing it. It was just something that was happening! A couple of days later after a battle, you would realize, 'Oh, my God, that was terrible!' But when you were in it, it wasn't that bad.
I'll tell you a bloody story: About the first ten minutes that I was in combat, we were dumbbells. We exposed ourselves to observation. We were going towards an observation post. We walked across an open field like dumbbells (he laughs). Then, the enemy spotted us and shelled at us. A couple of guys got hit. I just reacted the way that I had been taught in training. I tried to give wound tablets to a guy who had been shot in the neck. That was stupid! But, it was just a divorce from reality. I'd been trained to put wound tablets into somebody's mouth, to prevent infection, and it was just stupid. (He laughs) But, it was all because I was divorced from it. I was just not connected. The other thing to keep you going, I think,... the army used to call it 'small unit loyalty.' You had loyalty to your company, but it's not really loyalty. It's that you don't want to look bad when you have these guys who you are living with for years. Particularly, if it isn't real! That's the way I look at it.
J.G. — So, you can look at this sort of like the analogy that you are on a sports team and you don't want to be the player who screws up? You want to be the person who scores the winning goal?
B.P. — Yeah, but I don't care if you score the winning goal, but you don't want to disgrace yourself. Some guys wanted to score the winning goal, but I didn't. I know that there were times that I didn't want to do what I had to do, but I did know that the other guys were going to do it, so I did it.
J.G. — Where exactly did you fight in Europe?
B.P. — Normandy, then a joy-ride across France and then up against the German border and in the Bulge, then out and across and met the Russians. See-look at it this way! Normandy-there were maybe six weeks of battle. I didn't get all of them. Then, there was no serious combat between the breakout in August and the arrival of the German troops in about October. Then, there was heavy fighting in some places, not where we were, and then the Bulge came. After the end of the Bulge, again it was a joy-ride going across Germany. German resistance was virtually zilch, although we had one messy affair towards the end. But, basically combat was very intermittent.
J.G. — Did you see any of the concentration camps in Germany?
B.P. — I saw.... This shows you another aspect of things. I became more and more impressed how people forget what actually happened. I always worry about books that are written by historians or journalists who draw on memory of combat because I think that everybody forgets. Your memory gets all messed up. I don't mean that you are consciously lying and making your combat figure better, but you just forget. For example, we went into a concentration camp, not like Auschwitz. Yeah, they killed people there, but there were other people such as French prisoners of war. For years, I was convinced that I was there the day when the camp was taken over. However, years later at a conference, someone corrected me and told me that I was at the camp a day before it was taken over.
J.G. — Do you have any recurring mental images from the war that you envision every day?
B.P. — Not every day! I wouldn't say any single image. I remember things every once in a while, but they aren't always the same thing..
J.G. — What are some of these images?
B.P. — I remember that guy getting shot in the neck during my first day of combat. I remember...some of the times when things got a little bit dangerous. I remember meeting the Russians at the end. It was funny. We were in a very quiet sector and the Russians were in the same exact quiet sector and we bumped into them. They were a second rate division. These guys were in old, old, old outfits and they (he laughs) had been in the war for four years. They were all about fifteen years old or fifty. They were very unorganized. They were supposed to be a horse cavalry division, but they weren't really.
J.G. — What would you say was America's ideology during the war? What were we patronizing? Do you feel that we were more of an aggressor or defender?
B.P. — No, no, no! Virtually, everybody in the country obviously thought that Hitler was a bad man. The Japanese attack on Pearl Harbor - they were the aggressors then, but we may have not handled it the best way. In the Hitlerarian case, it was quite obvious. He was a threat to everybody!
J.G. — How about the stereotypes towards all of the opposing countries?
B.P. — I don't know why, but for me, the French were a blur. Even though I went across France...I remember seeing them all of the time, but I didn't have any sort of hooking up with them. The Russians were a great gray mass, although we learned more about them as the war went on.
J.G. — Since we have already have touched base with Pearl Harbor, do you personally feel that we retaliated properly to this attack by the Japanese? (the bombings of Hiroshima and Nagasaki)
B.P. — In the first place, there are two questions: Could any other decision be made? I don't believe that it could be possible. I don't think that any American who had the opportunity to end the war would have withheld the use of the bomb. Whether or not it was good in the long run is much more complicated along with all of the aspects to it. It may be that the war would have ended anyhow - with the Russians coming in or the Japanese would have given up.
J.G. — What do you think about American propaganda, such as films during the war? Do you recall watching films?
B.P. — During basic training, I got bored to death watching these films. We watched about 12-15 films about why we fight.
J.G. — Do you recall films by Capra, the "Why We Fight Series?"
B.P. — I can't remember which ones, but I remember that they were a big bore!
J.G. — Do you feel that these filmed helped shape your attitude?
B.P. — I don't think so!
J.G. — Do you remember films such as Let's Have a Drink, which really stereotyped the Japanese in a negative way, really provoked Americans to go after them?
B.P. — I don't know. I don't have the faintest idea. I know that those damn movies that I saw were boring! I know that I thought that I had a job to do for my democracy. I don't think that we needed to be influenced. If propaganda aimed to get everybody to want to go charging at the enemy and killing them and make Americans more aggressive, the case is no.
J.G. — Do you feel that these films changed peoples' ideals?
B.P. — I doubt it! I doubt it! People just thought that it was a good cause for the nation and it was our generation's turn to do it and so you did it. I guess, I don't know whether or not you did it with enthusiasm, but you certainly did it with more than resignation, more than just tolerance.
J.G. — You know that Hollywood played a huge part with the propaganda during the war, do you feel that the filmmakers exaggerated? How about if there were no films during the war?
B.P. — I don't think that it would have made any damn difference at all! Obviously, propaganda was a big exercise on the German side and on the Japanese side too. I just don't think that we needed propaganda!
J.G. — Didn't you ever want to watch these films and understand why you had to fight against countries such as Japan?
B.P. — That was clear enough, the Japanese attacked Pearl Harbor. That's all that everybody thought about at the time.
J.G. — Speaking of which, what do you think the mood of the country was after Pearl Harbor?
B.P. — The Japanese, there's some racism in it, but the Japanese were little yellow men who had the audacity to come in and attack Pearl Harbor. Do you know what the first popular song after Pearl Harbor was entitled? "Goodbye Mama, I'm off to Yokohama."
J.G. — Do you feel that we were threatened by the whole Pearl Harbor invasion? Did we lack confidence?
B.P. — Everybody thought in the beginning,...the first few months, why were the Japanese doing so well? They are little yellow men. They are backward people, they shouldn't be able to do things.
J.G. — Do you feel that the bombings of Hiroshima and Nagasaki has, still today, provoked the Japanese to seek vengeance against America?
B.P. — I have no idea, but I think that they too were numbed by it and accepted it.
J.G. — Where were you when these bombings had taken place?
B.P. — Oh, I loved it! I was in England on the way home and we were supposed to go to Japan. Obviously, we didn't get there. We were damn glad!
J.G. — Do you think that America was efficient in the way it handled the war? Were there ways that we could have handled it better?
B.P. — Obviously, things could have been dealt with better, things always can. By in large, it seems to me that the war was run very well. There's individual aspects that didn't have the best approach, but the grand strategy seemed to work pretty well.
J.G. — Were you at all worried that Germany was a threat?
B.P. — Sure, sure.
J.G. — What would you say was your best day in World War II?
B.P. — Coming home. We were lucky because we got to come up the Hudson River on the Queen Elizabeth.
J.G. — Good feeling?
B.P. — Yeah, great feeling! We thought that we had saved the world! Everybody was all pepped up. It was funny because the Queen Elizabeth couldn't fit into the dock slip. However, there was a crowd of people up on the dock. There were even girls who lifted their skirts up.
J.G. — What would you say was one of your worst days in World War II?
B.P. — The first ten minutes of combat was pretty bad. It was a shock. The worst was the Bulge because of the weather being so bad. You weren't only fighting, but it was cold and towards the end it warmed up, but it was a wet cold. It was terrible!
J.G. — What do you think is the present-day mentality towards the Japanese?
B.P. — For some reason, I would like to get over it, I have some anti-German feelings, but no anti-Japanese feelings.
J.G. — Overall, do you feel that this war had more benefits than costs in the long-run?
B.P. — Oh, sure! Yes, we messed up at times, but the basic strategy was wise.
J.G. — Do you think that there will be another world war of this caliber ever again?
B.P. — No! I've teached during this period. The striking thing is how deterrence works. When our government and another government try to fight a war without the world being destroyed, they can't do it. They just can't do it. A little war... you could try, but a major war just can't happen.
J.G. — One thing that we didn't really discuss is did you ever think about what went on back at the homefront?
B.P. — I didn't really think about it. It can get so intensive in combat that you forget about it. When I fought, it was just like acting in a movie. For me, it was just strange. You would see blood and it wouldn't bother you till maybe the next day. It wasn't real!
J.G. — Do you have any afterthoughts or things that I didn't ask that you would like to bring up?
B.P. — The great thing about the war is that it was a truly national war and everybody served. Unlike Vietnam, there was no privileged college class that got away with not partaking in the war. It was a much more democratic war than Vietnam was. Out of my class, 90% served. Now that doesn't say that they were in combat or anything like that. Probably, no more than 20% in the armed forces ever saw combat, if that many. But everybody was called and it was fair, or so...